Predict Forex Using FEN Forex Formula!

Welcome to the website that may very well change the way you trade forever. Are you tired of repainting and lagging indicators? Are you tired of indicators that contradict each other? Are you tired of wasting hours and hours of time looking at charts all day long? Are you tired of complex trading systems that require a ton of indicators and rules to understand? If you answered 'Yes' to any of the above questions, then you have come to the right place. We offer a very rare, powerful, and easy way to trade Forex. Yes, easy! Forex trading will actually become easy once you have the ability to predict the market!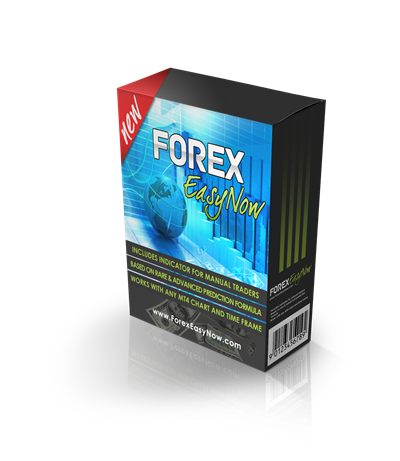 FEN Benefits
Our forex formula has many benefits:


No contradicting or worthless technical Indicators

There is NO REPAINTING

There is NO LAGGING

Works with any MetaTrader 4 (MT4) broker

Works on any standard MT4 chart

Works with Forex, Stocks and Commodities

Works for Scalping or short term trading

Works for Intra-day trading or Daytrading

Works for Swing trading or Long term trading

Great for trading BINARY OPTIONS

Works in any time frame (M15+ recommended)

Can be used with news trading strategies

Indicator creates FUTURE SIGNALS

Can predict high volatility times not caused by news

Formula based on rare mathematical equation.

No wasted time sitting in front of the computer

No complicated procedures or difficult trading rules

Easy, yet very powerful and accurate

Less stress!






Possible Indicator Uses:
Standalone Strategy
- Our indicator can be used by itself as a trading strategy. It can be used to trade the increased volatility and the tops/bottoms that occur at the predicted times.
Existing Strategies
- Our indicator can be added to an existing strategy. For example, let's say you already have a good strategy based on overbought/oversold RSI levels or something similar. You could add the FEN indicator to your strategy to determine more precisely when to enter or exit.
Expert Advisors
- This indicator can be used by an existing EA. The lines and times the FEN indicator draws can be read by an EA. Any qualified EA coder would be able to modify your Expert Advisor to trade the times produced by our indicator.
News Traders
- This indicator can be used by news traders. Did you ever notice market volatility when there were no news events to cause it? Our indicator can predict these times of volatility in advance, regardless of news. So you can have extra opportunites to trade and can still use your existing method of trading that you would normally use for news.
Binary Options
- This indicator can be used to trade Binary Options. Since the indicator predicts market reversals at specific future times, it is a good tool to use in trading Binary Options. Simply run the indicator on any MT4 terminal and then trade the times yourself in your preferred Binary Options platform.
Latest News

OCTOBER 28, 2016-
Due to low demand, the demo version has been eliminated. We will instead be starting a new section on the website that will show future signals produced by our indicator and videos. Expect this to be started in the beginning of November 2016.
OCTOBER 01, 2016-
Version 2.2 has been released.
JANUARY 22, 2016-
Version 2.1 has been released. Changes have also been made in the Partnership section.
FEBRUARY 10, 2015-
A new partnership program has been launched. Come join and see how easy it is to earn with us!
JANUARY 31, 2015-
Version 2.0 has been released! Many improvements have been made. Site content will also be updated with new information based on v2.0 throughout the coming weeks. If you are a prior customer and have not received the update, please contact us.
JANUARY 12, 2015-
The next version is being worked on and is expected to be released within weeks. As a reminder, all prior customers are entitled to this update FREE of charge.
FEBRUARY 14, 2014-
Version 1.3 has been released. This was designed for the new MT4 builds 600+. Other improvements have been made also.

Have A Question?
Our support staff operates 24/7 to handle any of your inquiries. Our current response time is 12 hours or less.


---